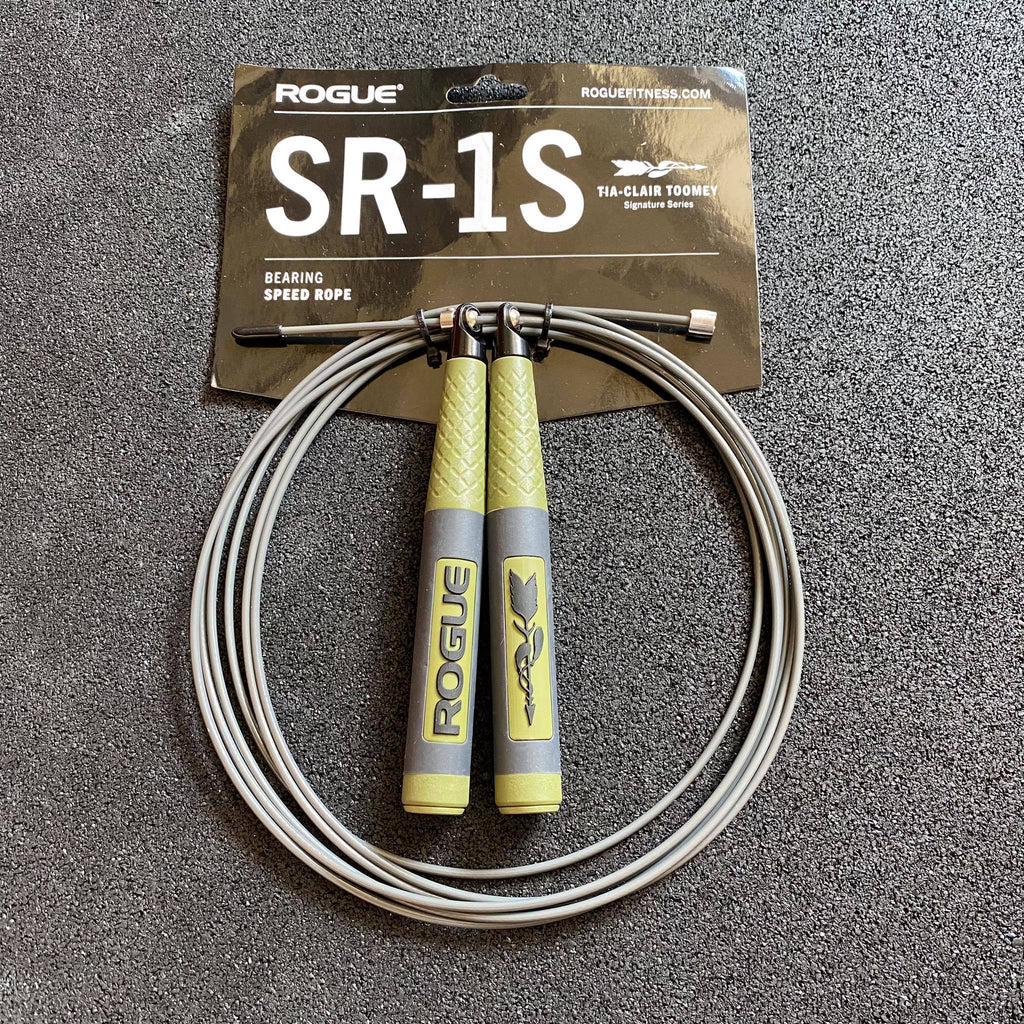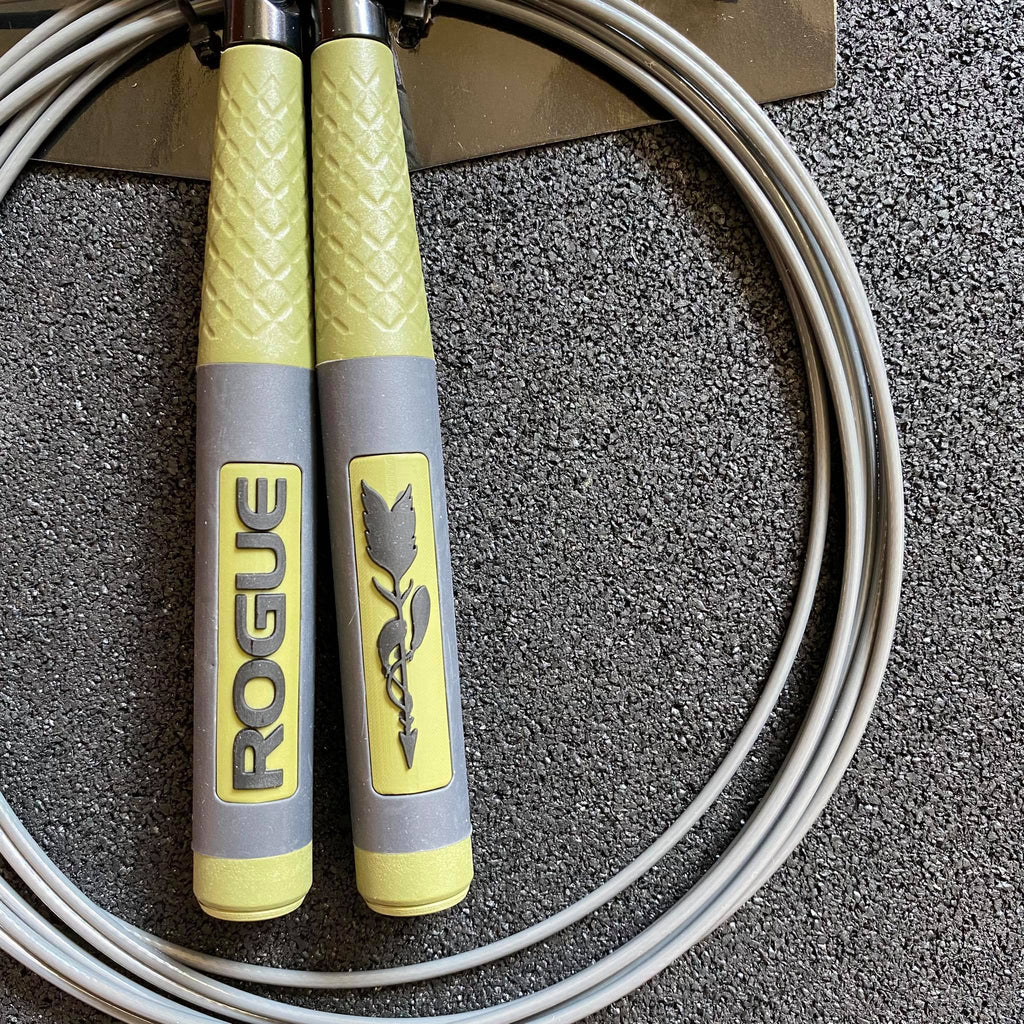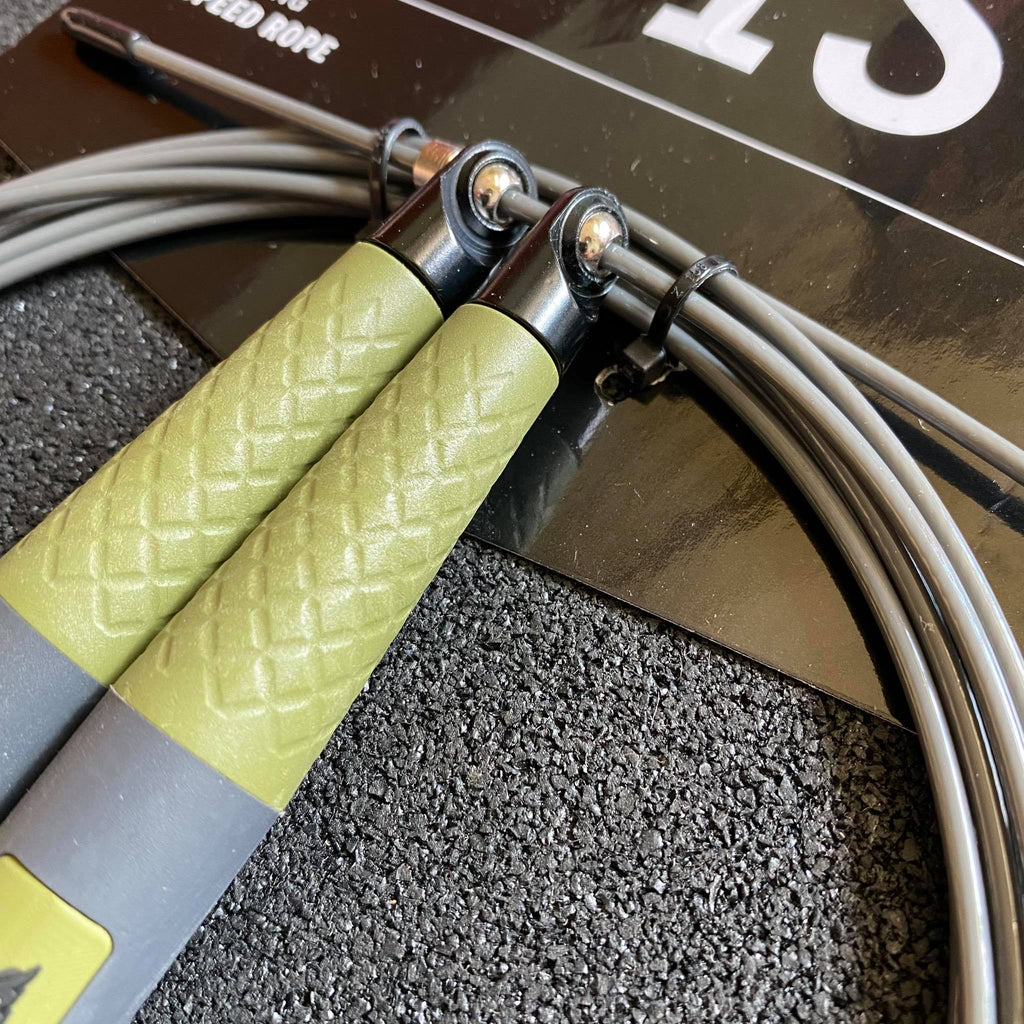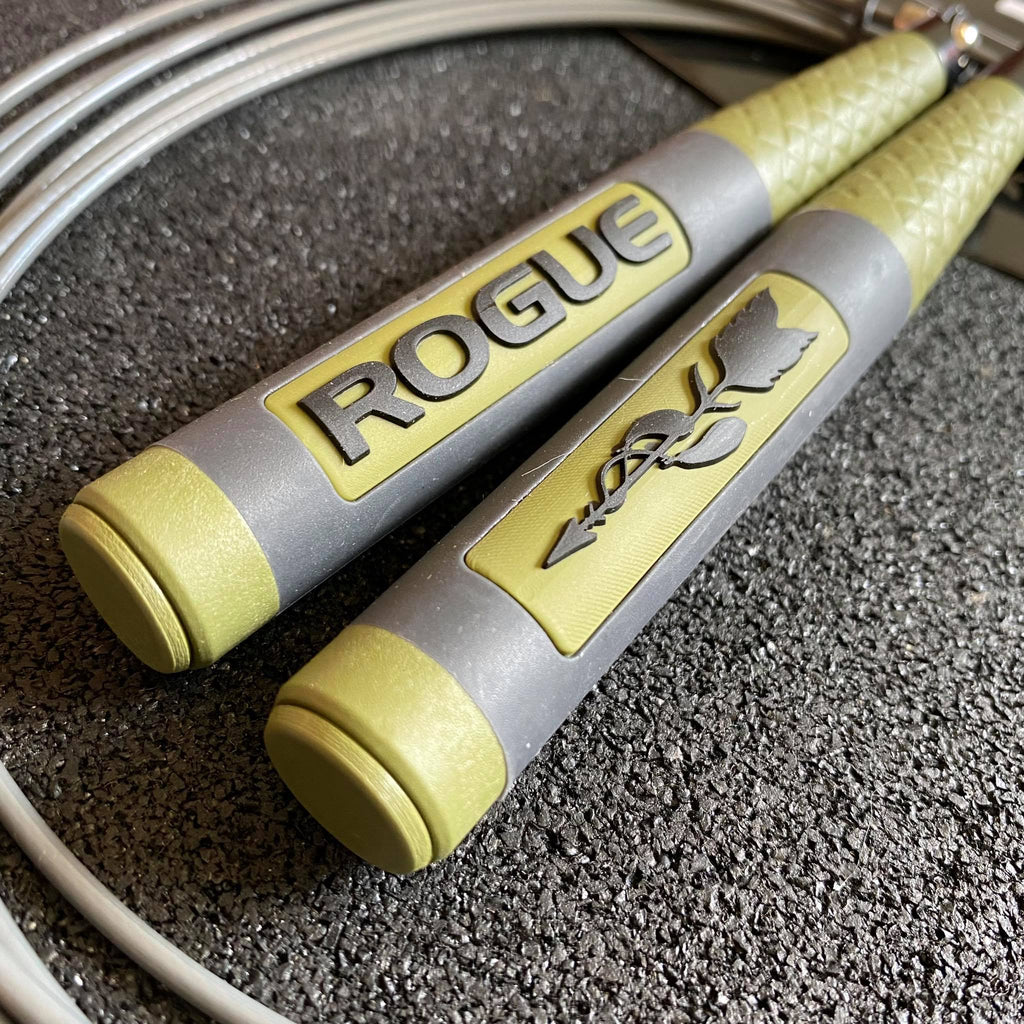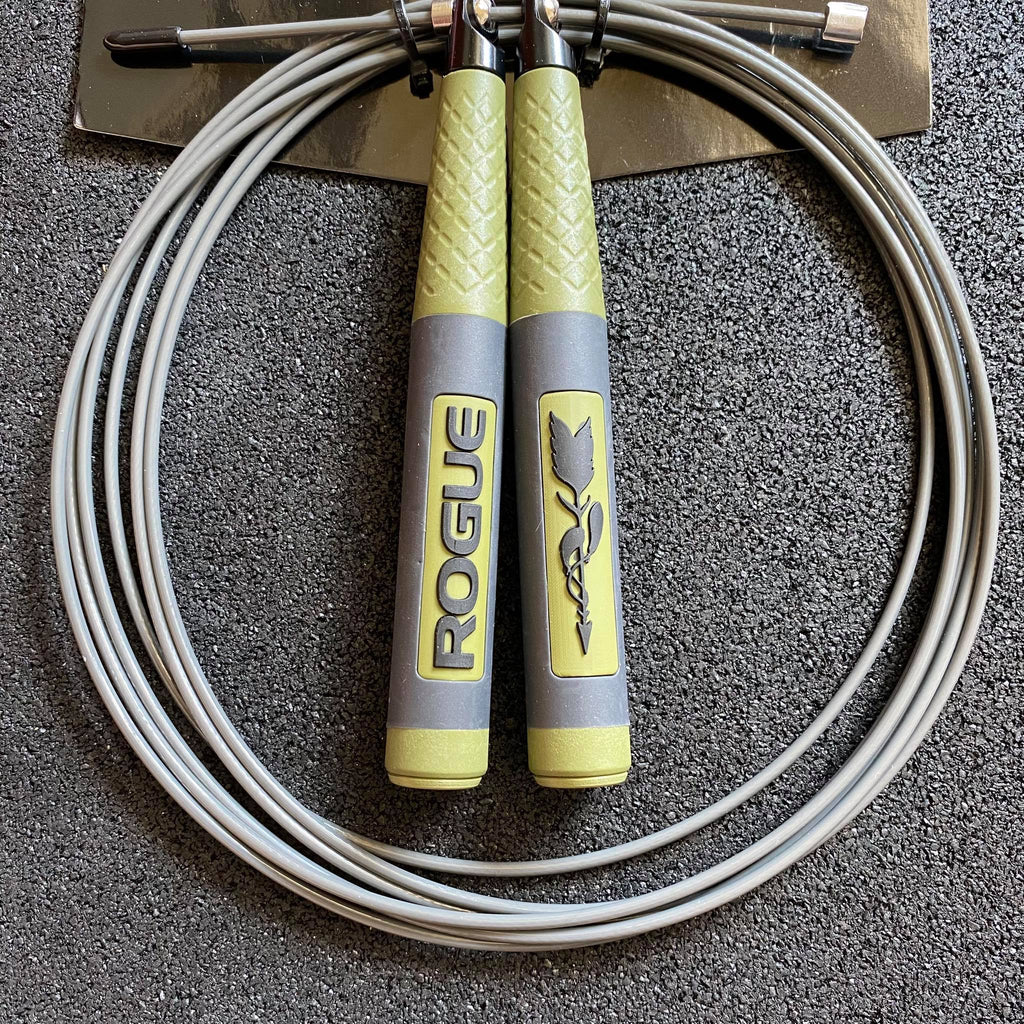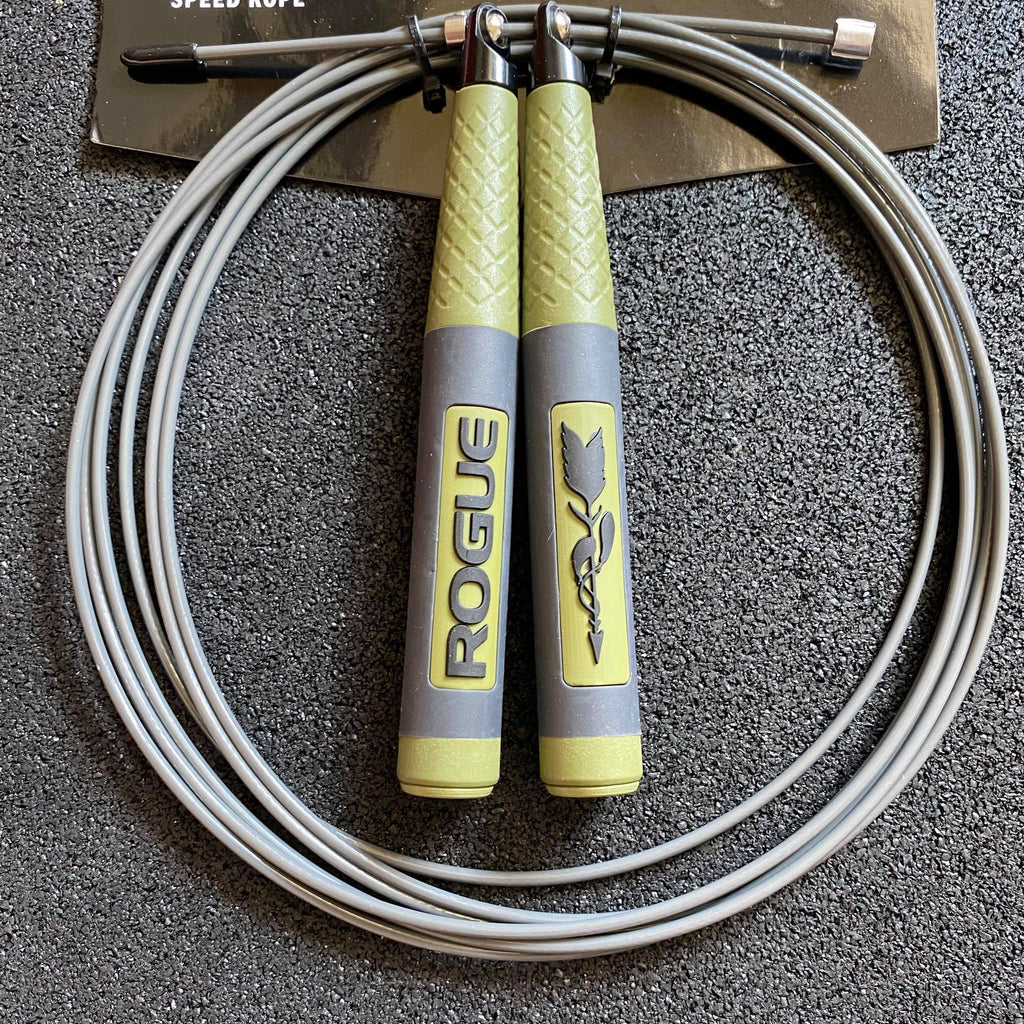 Authenticity Guaranteed

We're the real deal. 100% original or your money back TWICE.

Superior Quality

Only the best brands trusted by world-class athletes.

Unbeatable Support

Chat with us LIVE! Our team is committed to serving you through any of our authorized channels.

Fast Fulfillment

Same Day / Next Day delivery available for Metro Manila customers.
This is the official bearing speed rope of Rogue athlete and "Fittest Woman on Earth," Tia-Clair Toomey. The Toomey Edition comes with (4) hi-precision cartridge ball bearings, custom adjustability, and 5.25" tapered handles with a TPE overmold for a firm, no-slip grip. Exclusive features include a flexible 10' polyurethane speed cable, an army green & dark grey color scheme, and the inclusion of Tia's signature arrow logo branded on to the handles.
Like the CrossFit Games champion herself, the Toomey SR-1S is capable of unbeatable speed. The bearing system allows for smooth, top-end revolutions while the coated grey 3/32" PU cable adds velocity and durability with greater flexibility than standard nylon. The main spindle of the each tapered handgrip measures 0.625" in diameter, with a glass-filled resin construction that makes them virtually indestructible.
If you've leveled off on your double-unders, it might be time to upgrade your speed rope.
How to Size Your Speed Rope:

Stand on the center of the rope with one foot
Pull the handles straight up, making sure the rope is taut
The handles should reach your armpit
Unscrew the clasp screw to adjust distance
Tighten clasp screw once handle is at desired length
Trim excess rope if desired
Additional Specifications:
Exclusive speed rope of Tia-Clair Toomey
Bearings: (4) Hi-Precision Cartridge Ball Bearings per rope
Handle Length: 5.25"
Handle Diameter: 0.625"
Handle Construction: Glass-Filled Nylon Resin with TPE overmold for superior grip
Polyurethane Speed Cable: 120" long, 3/32" diameter, Dark Grey coated
Adjustment: adjustable end with a fixed swaged end
Best used on rubber or nonabrasive surface
Official Toomey Arrow logo branding and Rogue branding on handles
Color: Olive Green & Grey Handles, Dark Grey Cable