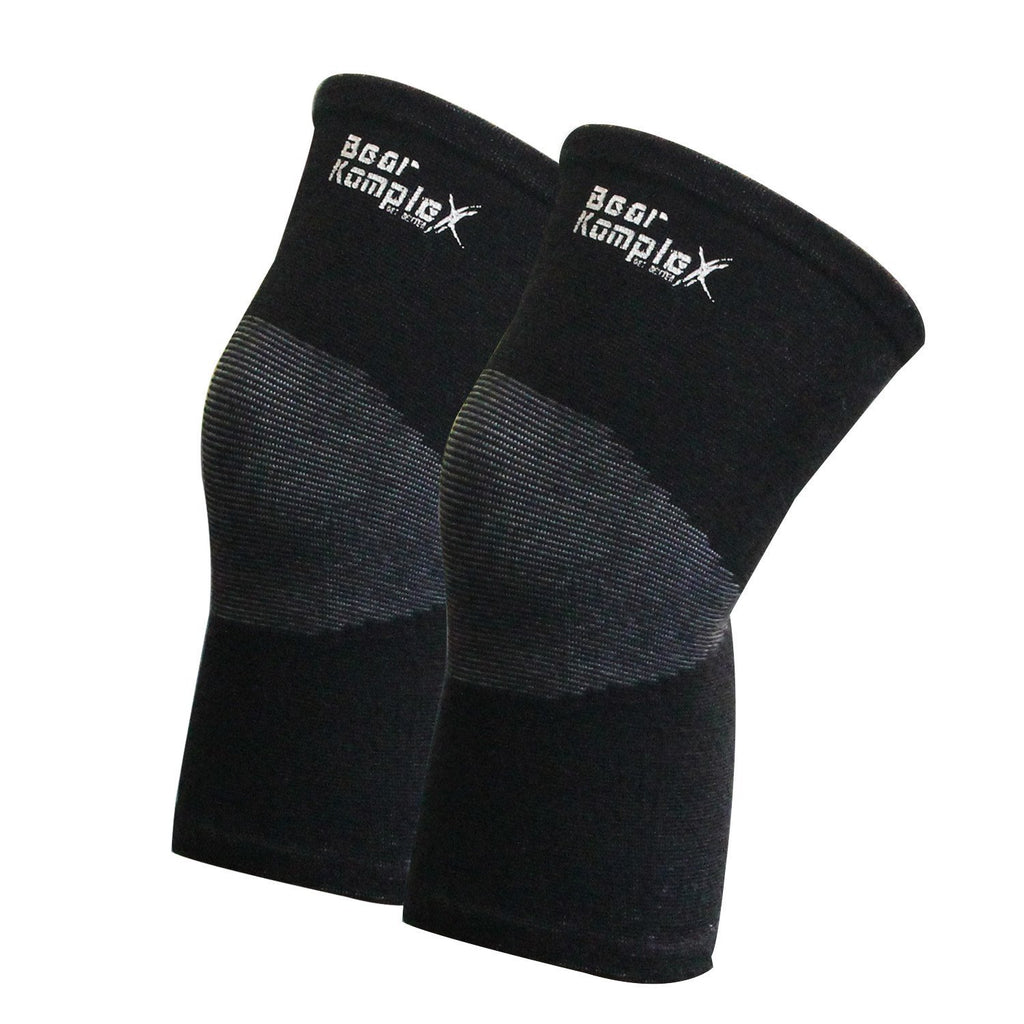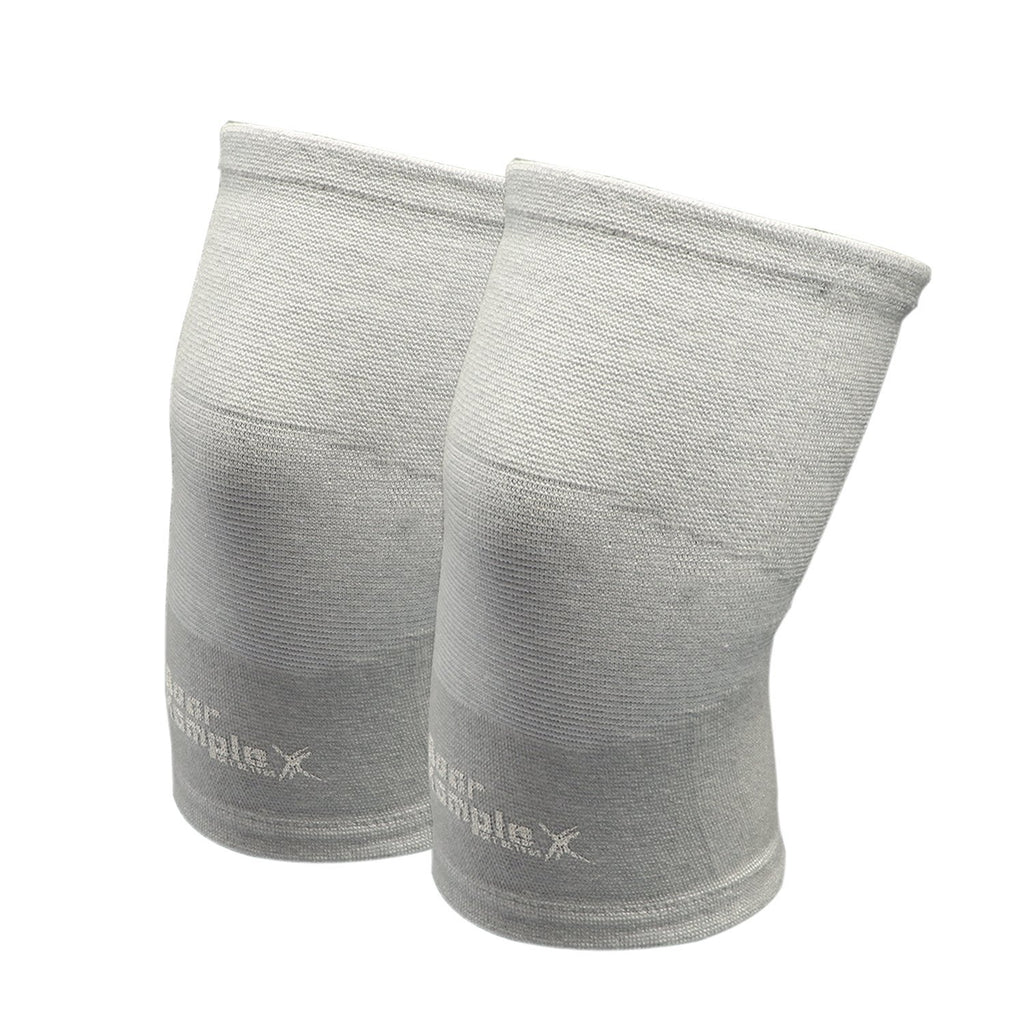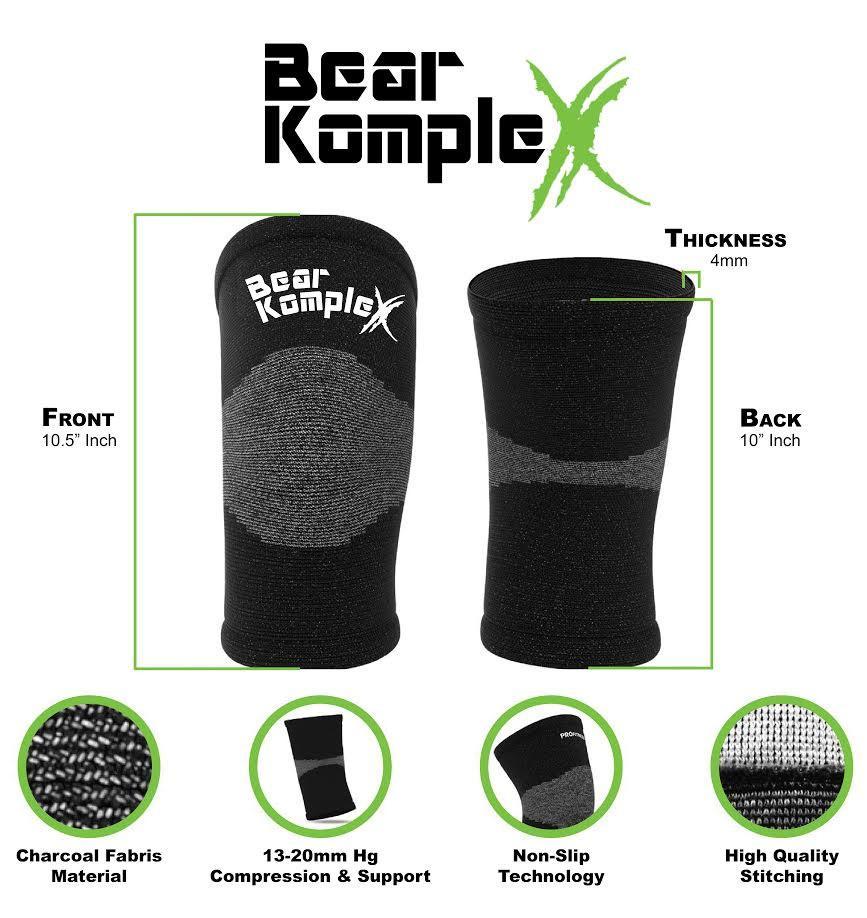 Authenticity Guaranteed

We're the real deal. 100% original or your money back TWICE.

Superior Quality

Only the best brands trusted by world-class athletes.

Unbeatable Support

Chat with us LIVE! Our team is committed to serving you through any of our authorized channels.

Fast Fulfillment

Same Day / Next Day delivery available for Metro Manila customers.
Bear KompleX LITE knee compression sleeves are perfect for cross training, weightlifting, power lifting, wrestling, basketball, running, sports and more.
Bear KompleX compression knee sleeves provide the perfect recipe for optimal fitness and support in your daily workouts. Knee sleeves help stimulate your muscles with warmth and stability while performing the most challenging of workouts. 
These sleeves are sold in pairs and come in 4mm thickness to provide the maximum amount of support. It is made of the highest quality bamboo charcoal fiber and made to last. Wear Bear KompleX's compression knee sleeves to keep your knees warm and protected during power cleans, snatches, lunges, box jumps, or running-- it's 
one of the best knee sleeves for squats.
SPECS:
Super Comfortable: Supports the knees with no stiffness, no itching, and no slipping. Get full mobility while staying comfortable.

Anatomically Shaped: Prevent injuries and helps accelerate your healing and recovery. Great for rehab.

Made for Daily Wear: Easy to wear thanks to its light and soft material. The Bear KompleX knee sleeves can be worn all day.

Unisex
*Please CHECK THE SIZING CHART before placing your order.