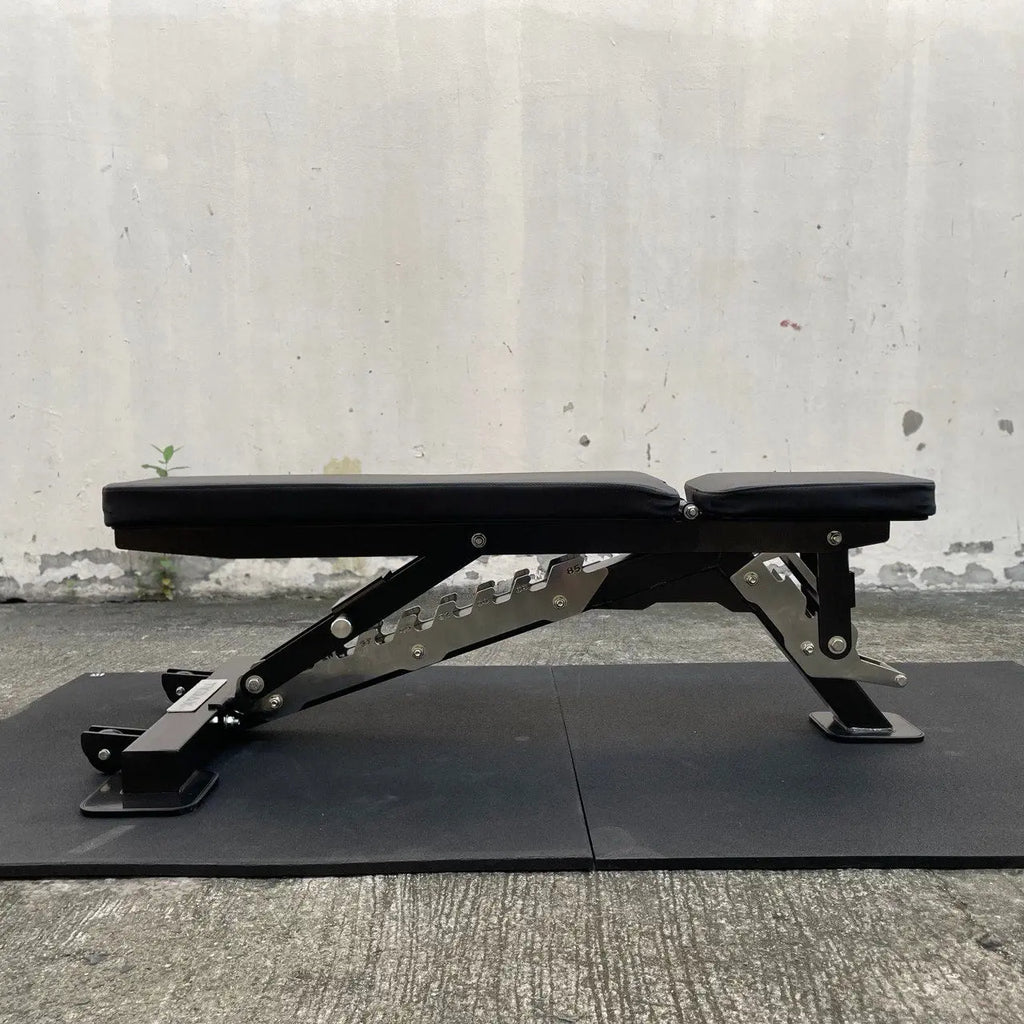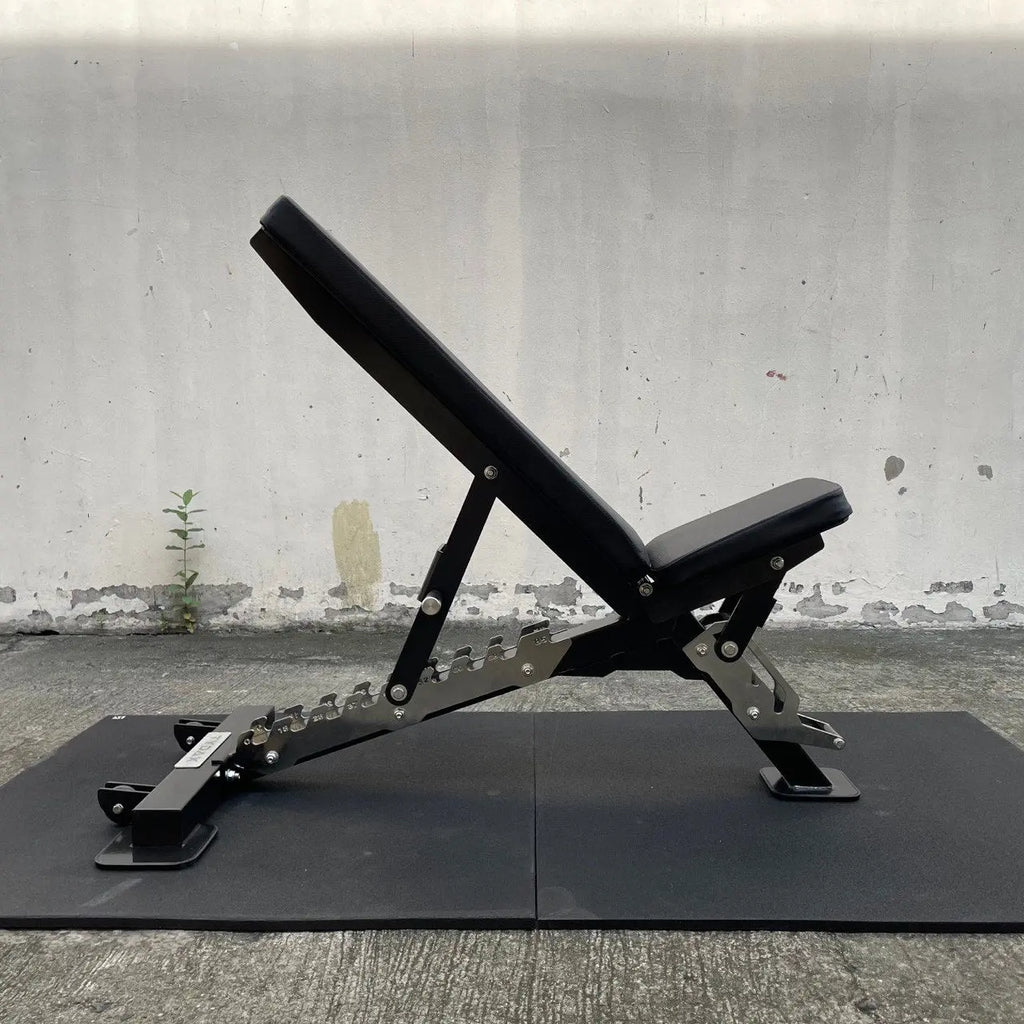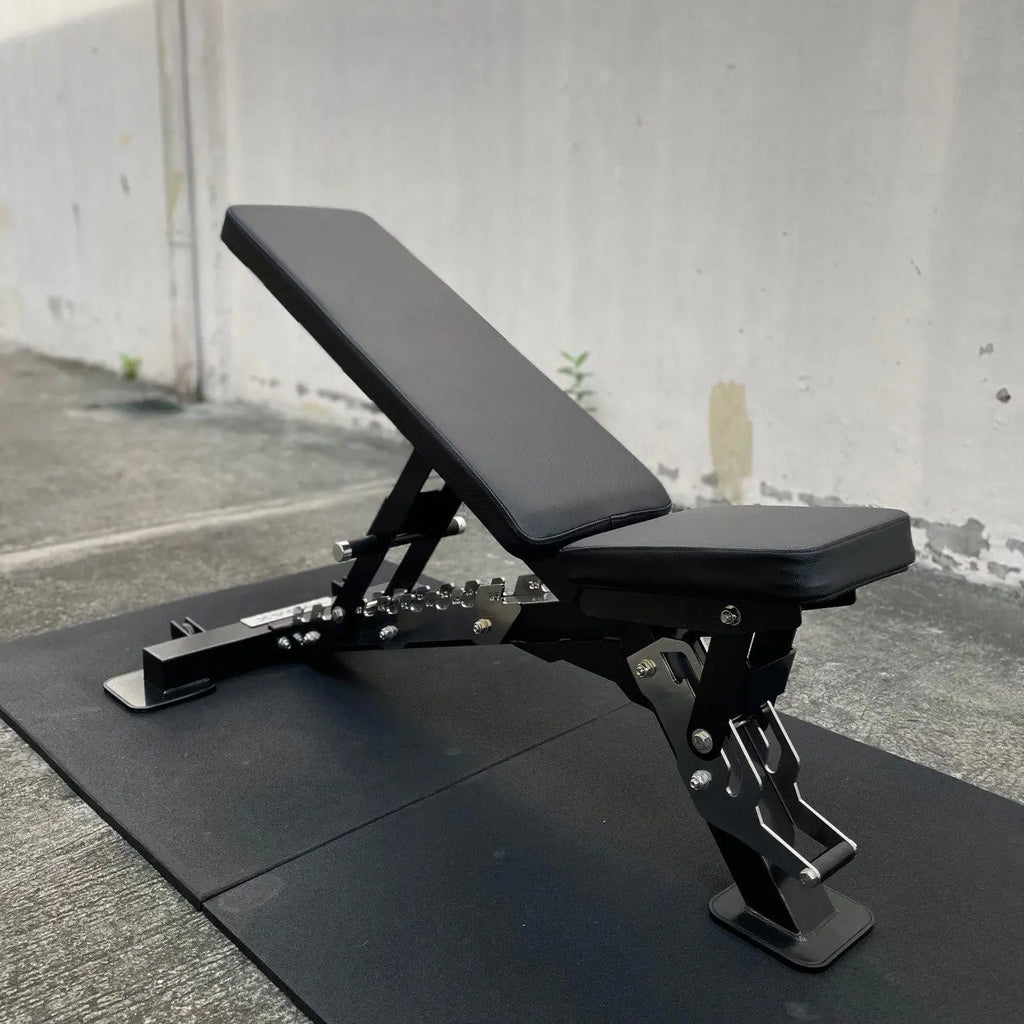 Authenticity Guaranteed

We're the real deal. 100% original or your money back TWICE.

Superior Quality

Only the best brands trusted by world-class athletes.

Unbeatable Support

Chat with us LIVE! Our team is committed to serving you through any of our authorized channels.

Fast Fulfillment

Same Day / Next Day delivery available for Metro Manila customers.
Workout free from limits with our premium Tydax Adjustable Bench 3.0. This beautiful weight bench maintains its sleek and modern design and rock solid frame while upgrading to an even more comfortable and supportive back and seat pad. It's a versatile gym equipment that is a must have for any athlete.
Maximum Comfort, Support, and Quality
Highly Durable: Built with a rock solid frame you can only expect from Tydax, this adjustable weight bench is a sturdy must have piece of equipment for every gym of any size.
Adjustable Fit: Meet all of your training needs with 6 unique numbered position settings that allow you to complete any desired exercise with premium comfort and support. Easily switch between positions for quick transitions during your workout.
Premium Comfort: With the updated polyurathane back pads and seat pads, the bench provides maximum comfort and support to help you through any and every workout.
Sleek, Modern Design: Featuring an elegant all black design that showcases Tydax's premium workmanship, our adjustable weight bench provides a elegant touch to any training atmosphere without sacrificing strength and durability.
Versatile Functions: Utilize the adjustable weight bench for endless workout possibilities, the unique bench is a must have in any home gym, training center or studio space.
SPECS:
Length: 55"
Width of bench with feet: 22"
Narrow Width of bench pad: 10"
Wide Width of bench pad: 13"
Height with flat bench: 18"
Height with upright bench: 53"
Max Weight: rated for 1000lbs 
Adjustable seat for incline stability (flat bench OR angle)