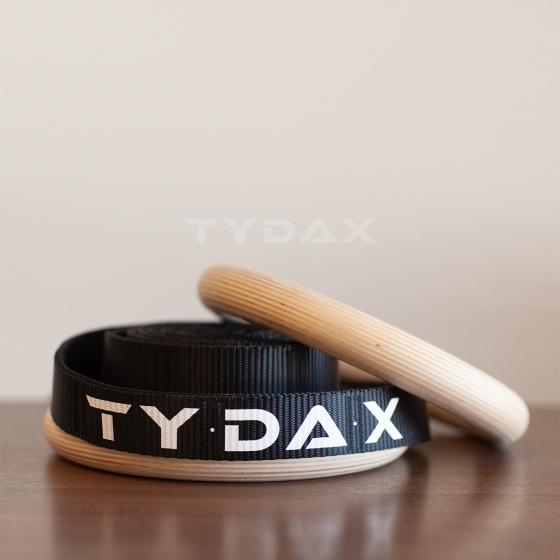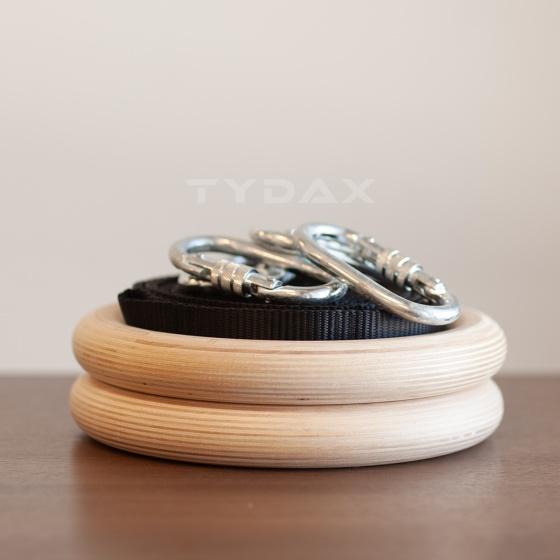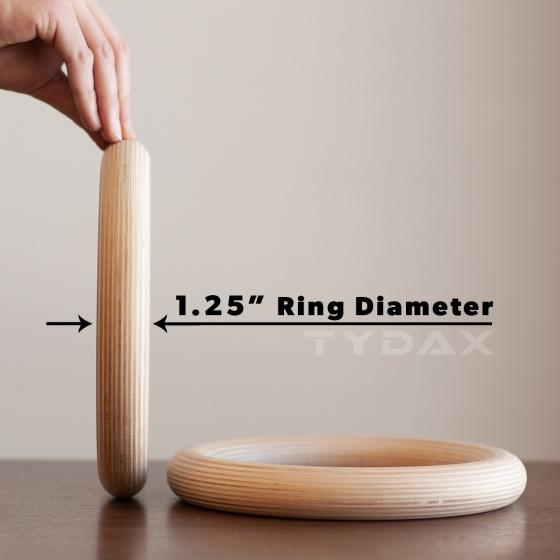 Authenticity Guaranteed

We're the real deal. 100% original or your money back TWICE.

Superior Quality

Only the best brands trusted by world-class athletes.

Unbeatable Support

Chat with us LIVE! Our team is committed to serving you through any of our authorized channels.

Fast Fulfillment

Same Day / Next Day delivery available for Metro Manila customers.
Our Tydax Natural Wood Competition Rings are made to last, with durable wooden handles and straps to withstand even the biggest beasts. The Wooden Rings typically seen in the gymnastics facilities have now become popular in functional fitness, CrossFit and commercial training facilities. For intense muscle strengthening exercises, the rings are great for pull-ups, dips, core-crunches, leg raises, pushups and muscle ups.
SPECS:
Ring diameter: 1.25 inch 
Strap Length: 139 inches / 11.9 feet 
Strap Material: Heavy Duty Nylon
42 Adjustment Hooks: 3" apart
Strap Width: 1.5 inch 
Includes 4 22kN Oval twist lock carabiners